Entertainment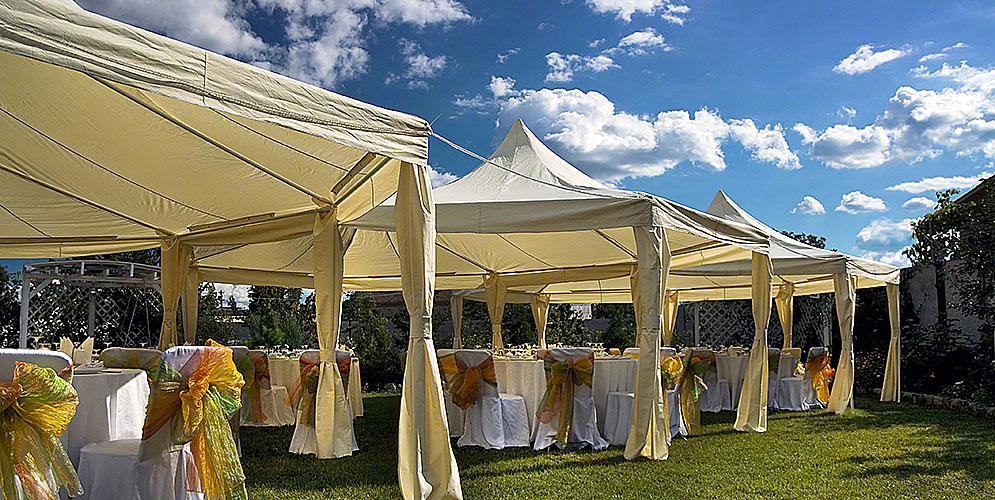 DIY Weddings vs All-Inclusive Weddings
Planning a wedding is a costly affair. People want their weddings to include the things they want while still being inside their budget. This is why many people who want to save money wonder if a DIY wedding is better than an all-inclusive wedding given that the former is considered cheaper than the latter. Though you may still need the help of wedding tent rentals for tents and other items, let's know if a DIY wedding is a money saver.
DIY Weddings
Many people interpret DIY weddings considering different factors. Usually, a wedding is considered DIY when the couple plan and organize their wedding themselves without getting too many services from vendors. You may rent some items from rentals and buy some items yourself and put everything together yourself.
Here are the pros and cons of DIY weddings:
They Are Cost Saving
The most attractive aspect of a DIY wedding is the cost saving. You can save from a few hundred to thousands of dollars if you can plan and arrange most things yourself. You won't need to pay third-party vendors and discuss prices directly with dealers. This can help you reduce the cost.
You Can Add Your Personality
Weddings arranged by planners are amazing but they can sometimes appear too similar to the other weddings you have attended. They might not have the spice and personal touch you want in your wedding.
By arranging things like décor, flowers, food, photography, tables and chairs, and other items, you can add details that can add a personality to your wedding. This can set your wedding apart from others if done right.
DIY Weddings Can Lack Quality
You're in total control of your wedding when DIYing and you need to take care of all the details big or small. It can be exciting to do everything on your own and save money along the way, but beware that wedding planning requires expertise that most couples lack.
Planning details for a wedding reception are tough and many couples who do it might forget important things that an expert would not. This is because experts arrange weddings frequently so they know which things work and how to make a wedding appear special.
They Are Time-Consuming And Stressful
As you're managing most of the things, it may become stressful pretty quickly. You would want to make your wedding day perfect and it may carry stress with it. This can prevent you from enjoying your big day.
All-Inclusive Weddings
This sort of wedding planning entails you leaving most of the stuff to the venue or a planner. You may be presented with different packages where you will select the one that has the elements you want and is under your budget.
These are the pros and cons of all-inclusive weddings:
Less Stressful
If managing your whole wedding sounds more draining and stressful for you then you should consider an all-inclusive wedding. Most of the things will be organized and managed by the planner so you can sit back and relax and enjoy your big day.
No Or Fewer Hiccups
The wedding will be organized by professionals so you can expect fewer to no mistakes in décor, seating arrangement, menu, and the general timeline of the wedding. You will know that you're in safe hands.
Value For Money
DIY weddings can reduce the cost to some extent, but this doesn't mean that all-inclusive weddings are a waste of money. In fact, all-inclusive weddings can be cost-effective and provide you with value for money. The wedding goes smoothly because venues and supplies work together to give you ease and this can save you money in some instances.
The Wedding May Appear Less Original
A disadvantage of choosing any package from an all-inclusive wedding is the lack of originality. There may be many couples you have selected that package, so many of the arrangements may appear less appealing. You can avoid this to an extent by communicating the changes you need in the package. There may be less you can change, but doing so can bring some uniqueness to your wedding.
Conclusion
All-inclusive weddings can save you time whereas DIY weddings can help you cut costs. Getting wedding rental packages Damascus MD is the least stressful way of planning your wedding, so let the pros handle the arrangements so you can enjoy your wedding.