Shopping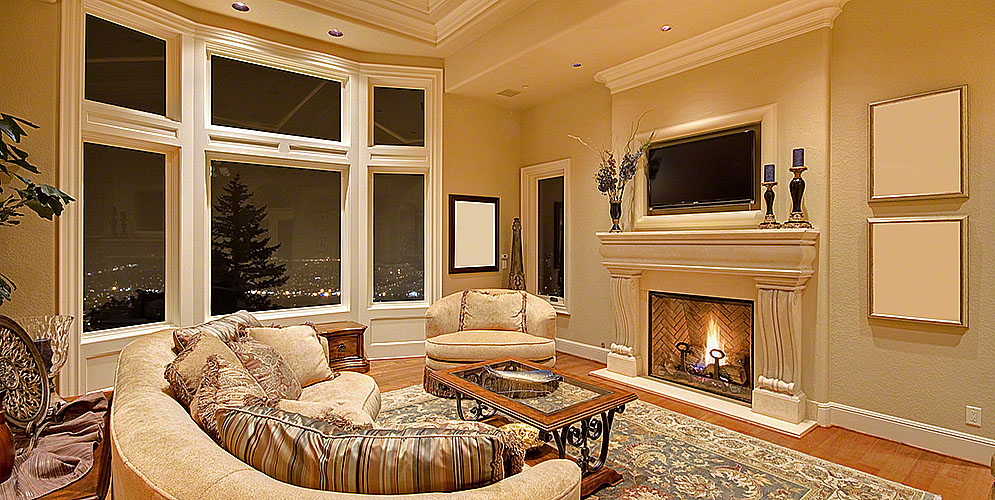 Dos And Don'ts Of Choosing A Living Room Area Rug
You don't need a renovation to transform a living room when you can do that by choosing the right area rug for your living room. Rugs are used most commonly in living rooms and for good reasons. You can go for contemporary rugs, tribal rugs, and anything in between. If you're thinking to join the bandwagon or want to change the rug and try a new rug, make sure to follow these dos and don'ts of choosing a living room rug.
Do Consider The Material
Although you may be excited about buying a new rug and checking out different kinds of patterns and colors, you should not forget that you will need to maintain the rug as well to keep it looking good. Moreover, the type of material dictates how long the rug will last. Therefore, selecting the correct material is essential.
These are the common rug materials:
Wool: Wool is the most common rug material you will find. It's durable and feels soft on the feet. Wool is stain-resistant and it's best for high-traffic areas like the living room. However, they are not ideal for damp places in the house. Moreover, wool rugs are pricey and they should be cleaned by a professional.
Silk: Silk rugs are linked with luxury and comfort. They are soft, warm, and adorable, but they are costly and require professional cleaning. Moreover, they are not as durable as wool even though their cost is similar to wool. They are mostly used in low-traffic areas like bedrooms so a high-traffic place living room is not suitable for silk rugs.
Sisal and jute: These are similar materials so we will discuss them together. Both are made of plant fibers and are considered durable. They are loved by people who want eco-friendly rug materials that are free from chemical processing. The colors of sisal and jute rugs are limited. However, some of these rugs are dyed as well. Plus, they require spot cleaning to avoid stains.
Cotton: They are most commonly used for making flat-weave rugs like kilims and dhurries. They cost much less than wool rugs and are easy to clean and take care of. They are used for a softer and lighter vibe in living rooms and other areas of a house. Cotton rugs are cost-effective but they don't have a long lifespan.
Synthetic fiber: Nylon and polypropylene, and polyester are the common synthetic materials used for making rugs. Synthetic area rugs are cheap and easy to clean. In fact, they are washable. Moreover, these rugs can be made to look like other costly materials like wool and silk. On top of that,  don't mind moisture so you can freely place them in the kitchen, bathroom, and outdoors. However, they always give off a luxurious feel.
Don't Forget The Sizing
We have seen people focus so much on selecting the right design, pattern, color, and material for an area rug that they completely ignore the size of the rug. For selecting the correct sized rug for your living room, you should the size of your living room and how much space you want to cover with the area rug. Use that size as a reference and find rugs within that size range.
For choosing the correct size use this rule of thumb. There should be about 4-8 inches of bare floor space between the end of the rug and the walls on each side of the living room. By keeping this in mind, you can then choose a rug size that can be under the legs of all of your furniture or a rug on which only the front legs of your furniture will be on.
Do Choose Colors And Patterns Wisely
Although the correct material makes sure the rug lasts for long, the color and pattern of the rug are responsible for adding to the style and design of your living room.
If you have neutral-colored furniture and walls, you have the opportunity to use a colorful pattern to make it the interesting part of the living room. However, if your room is colorful with textured décor, you should ditch a patterned rug and prefer a solid-colored area rug in neutral colors.
Moreover, if you have a colorful room, you can also do this trick. Pick one or two colors from the décor of the room and select rugs of only those two colors. This way, the décor will stay dominant and the area rug will complement it instead of clashing with it. When doing so, make sure that the rug is not the same color as the couch or the furniture that will be directly under it. However, if your couch is multi-color, then there is some relaxation.
To make it simpler, you need the opposite of what's in your living room. For color and bold décor, you need a solid-colored neutral tone in an area rug. On the other hand, for neutral colored décor and walls, a bold and patterned rug will make the room interesting.
Don't Ignore Practicality
Like sizing, fewer people focus on practically when choosing an area rug for the living room. However, ignoring practicality can make you regret your decision later. For instance, if you have pets or children in your house, choosing a silk or wool rug is never recommended. You would be way better off with synthetic options like nylon and polyester that won't absorb stains much, are resistant to water, and are washable.
On the other end, if you have allergies, going with synthetic rugs will be the wrong choice. In this case, selecting cotton rugs is the best. Moreover, they are also cost-effective and easy to clean.
Moreover, even if you don't have any other issues but want to reduce the time you have to spend on cleaning your rug. In this case, you should be buying wool, silk, sisal, or jute rugs. Go for nylon, polypropylene, polyester, and cotton rugs for easy cleaning. On the other hand, if you have luxury in mind, then select handmade wool and silk rugs VA.
Do Layering Rugs If You Want To Change The Look Often
If you're one of those who like to change the appearance of the room more frequently, you know that the same colors in the living room become boring. However, buying new décor or rugs can be costly as well. Therefore, the cost-effective way to change colors is by layering rugs.
You can use your main area rug as normal and then layer a seasonal rug on top of it that you can change every season. For instance, place a smaller anima-hide rug on top of your main rug in winter and replace it with a cotton rug in summer. Moreover, you can use layering to change the mood of a room for a party or wedding.
To make the layering impactful, make sure that the rug on the top is at least one foot shorter than the main rug or base rug.
With layering rugs, you can also experiment with different sizes. For instance, an irregularly shaped rug on top of a regular rectangular rug or a round rug under a rectangular rug.
Conclusion
Choosing an area for the living room is fun because you're adding something to the room that can add depth and value to the room. So, take care of the materials, sizing, colors, and practicality to let the area rug either complement the room or become the focal point of the room depending on your décor and preference. Find wholesale Persian rugs VA for saving money while securing durable rugs.