Home Improvements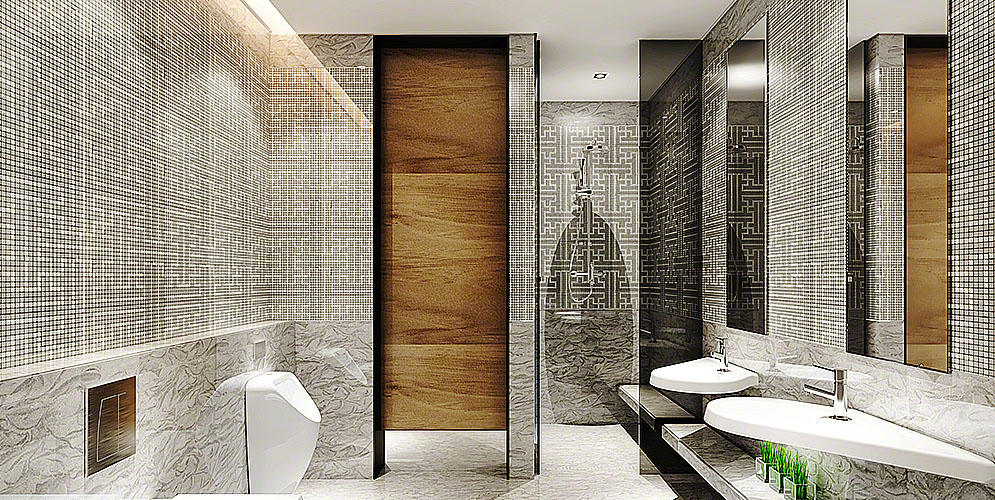 How To Remodel A Condo Bathroom?
Bathroom remodeling can be a tricky task especially if you are talking about a condo bathroom. The process is different from regular bathroom remodels considering the space and fixtures that are not easy to move. However, sooner or later, you will need to update the bathroom to keep up with time and you may need home addition companies to accomplish this. So, here are some tips that will help you achieve a successful remodel project without any strings attached.
Do Your Research
The first thing you need to do when it comes to remodeling a condo bathroom is gather ideas and do your research. You should know that remodeling a condo bathroom is going to be about the small and minor details. As mentioned earlier, condo bathrooms are relatively smaller than regular apartment or home bathrooms. So, space is the first and the most important factor here.
The main purpose of doing research is to gather ideas and have an insight into how you can manage your project. You might have several ideas in your head but not every idea is going to be practical considering the situation you are facing. However, you will need to spend some time and effort in devising a plan that works for you.
While performing the search, try to understand the remodeling procedure and the costs associated with it. At the same time, look for reputable and expert contractors who specialize in remodeling bathrooms. Depending on the state or county you're living in, you may also require a permit to remodel.
If you are hiring a contractor, they will take care of it. Plus, you should also contact the local authorities and be aware of the rules and regulations just to be on the safe side.
Re-Evaluate Your Space
A bathroom remodeling process does not necessarily include tearing down everything and replacing it with something new. If you are a tenant or have recently purchased a condo, you might be restricted on the budget. And you might also not be satisfied with the bathroom.
So, in urgency, you feel the need to give it a makeover with the help of all the resources you have. The best way to do that is by taking a close look and going through the bathroom layout carefully. Identify the things that should be upgraded or improved and act accordingly.
If there are some cracks or minor damages, you can get them repaired for now. However, if there is something major and complicated, you will need to get it sorted out first so that it does not influence the paint jobs and other tasks that follow.
If possible, check the existing plumbing and electrical systems. It might be that they need some work and that will add to the labor and expenses. Remember, the foundational aspects of the bathroom need to be for everything else to be done.
If there is a leaking pipe, there is no point in polishing the floor as it will soon crack and will need to be removed. Therefore, understanding and defining your needs is important. These factors will help you stay focused and achieve the results you wish for.
Set A Realistic Budget
Setting a realistic budget always lies at the center of any type of remodeling project. In most cases, this crucial tip is ignored just because some people think it's a waste of time and does not add any value to the process. However, if you were to ask people who set up a realistic budget during their remodeling projects, they would tell you it helped them avoid unnecessary expenditures.
It is a common assumption that having an open budget helps achieve better results as one does not have to face limitations and restrictions, which is not true. Defining your budget helps you focus on practicality and value your priority.
Otherwise, owners often end up spending a huge amount of money on luxuries and unnecessary expenses that add little to no value. That said, you need to be focus on your budget constraints and prioritize the necessities over cool but unnecessary things.
Discuss your needs and preferences with the contractor to create a cost-effective plan. Contractors are more experienced in saving costs where needed in condo and commercial remodeling DC. They can help achieve the results within the budget defined.
Replace The Bathtub
If your condo is already cramped and comes with a bathtub, you might want to replace it. You need to maximize space so that you can walk around and install relatively more practical items. So, replace your existing bathtub with a shower stall to open up some space.
You can find a variety of shower stalls out there and the best option is going to be a frameless shower enclosure that does not restrict your movement or take up space. If that does not work out either, simply install a shower fixture. This will save you some money that you can spend on other important items.
Keep in mind that if the condo is used, the bathtub might have some leakages. Although, you should have checked it before purchasing or renting the condo, but dealers tend to make cosmetic changes to hide the issues.
That said, ensure there are no leakages and get the pipes checked to prevent expensive repairs and replacements later down the road.
Upgrade The Vanity And Fixtures
If you have recently purchased a used condo, you will need to upgrade both the vanity and fixtures. It might be that some fixtures are worn, cracked, or damaged. You can negotiate the expenses with the seller and request compensation. If that is not the case, simply repair the items if they are repairable or replace them.
If the fixtures are working fine and simply need refreshing, give them a new coat. You do not necessarily have to replace every fixture that appears awkward. In addition to that, add or replace new or existing vanity and the bathroom countertop to give your bathroom a unique look. Instead of opting for a wooden vanity, go for the stainless-steel option which is far more reliable.
Similarly, try adding some shelves and cabinets to add some storage to the bathroom. Such minor details not only change the look but also add practicality and value to the area.
Think About The Color
Considering that the remodeling laws in your area are strict, painting your bathroom's walls is still going to make it to the list. Replacing or repainting the fixtures may be a small change, but the new color can surely have a dramatic effect on the overall look and vibe of the room.
Since you are most probably working with a very limited space, you should work with light colors to open up some space. Dark colors tend to make an area appear congested and small. Instead of assuming white or beige as your only option, think of pale orange, yellow, and other color combinations for an inviting feel.
Conclusion
A condo bathroom remodel is slightly different from a regular bathroom remodel assuming space is the most important factor. Reach out to your local authorities to know the rules and regulations. Define your needs and hire a contractor for your condo remodel McLean. This will help you achieve the results that fit your lifestyle.