Business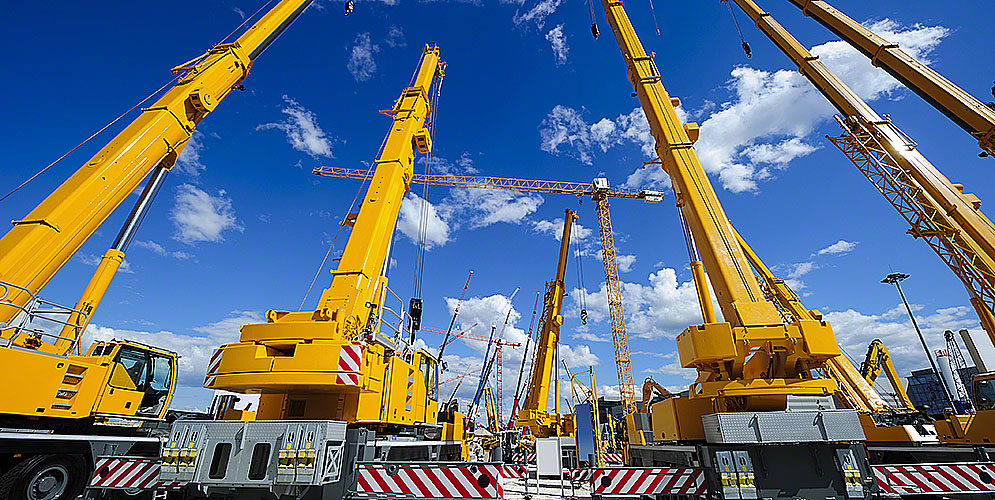 Types, Uses, And Advantages Of Gantry Cranes
Gantry cranes are one of the most popular cranes in the world. These machines come in different types and are designed to lift extremely heavy loads. However, there are many other factors that you need to consider before purchasing or renting one from crane rental services. So, let's take a closer look at what gantry cranes are good at.
Types Of Gantry Cranes
Full Gantry Crane Systems
Full gantry crane systems tend to be the most popular configuration. These cranes consist of two legs on each side with the rail installed on the top surface of the floor. This allows forklifts, carts, and trucks to pass through underneath the full gantry crane.
Furthermore, full gantry cranes are usually found in transportation and other similar industries where the lifting and shifting of extremely heavy loads is done on a daily basis.
Semi-Gantry Crane Systems
Semi-gantry cranes opposed to full-gantry cranes have one side of the legs installed on the floor while the other side is connected to a building column or a side wall. These cranes as compared to full-gantry cranes tend to be smaller and are usually used in locations that have less space to spare.
Portable Gantry Crane Systems
Portable gantry crane systems as the term suggests are cranes that can be easily transported from one area to another. These cranes run on casters or rubber wheels. Then again, portable gantry crane systems help save a lot of floor space and can be moved with the help of a few individuals.
Finally, when the task is complete, employees can move it away and store it in a safe place.
Uses Of Gantry Cranes
Full-gantry or semi-gantry cranes are used in the construction and transportation industry. These cranes are meant to lift containers, heavy building materials, and other stuff to different locations. On the other hand, portable gantry cranes are used to lift and hold something while they are being worked on.
Since these types are portable, you do not have to move the load to the gantry crane but the other way around.
Advantages Of Using Gantry Cranes
Long Lasting
One of the biggest advantages of using gantry cranes is their lifespan. Gantry cranes are not only meant to lift extremely heavy weights but also last decades. As a result, these machines and their components are made using special materials. This means the machine is able to withstand wear and tear a lot better than other types. You can get them from crane for rent DC services but if you buy them, they will last longer than you would expect.
Minimizes Accidents
Another advantage of using gantry cranes indoors is that they are able to minimize accidents by being able to handle corrosive materials and other threatening factors. At the same time, these cranes offer a clear view to the operator of the surroundings to ensure safety and security. On top of that, gantry cranes are also loaded with several safety features that prevent accidents and serious incidents.
Lifting Capacities
As mentioned earlier, gantry cranes are designed and able to lift extremely heavy loads. This allows the crane to move the majority of the loads to the desired location in a short span of time. Hence, improving the efficiency and effectiveness of the process.
However, there is a limit to how much each gantry crane can lift. On average gantry cranes can lift somewhere around 200-400 tons but if you are renting one, you should consider it the most important factor.
Disadvantages Of Using Gantry Cranes
High Price
Compared to other types of cranes, gantry cranes tend to be expensive. The price is not only dependent on the size and type but also the features. The more the features the higher the price. So, when it comes to renting a gantry crane, you should have your needs and preferences in place.
Take Up Space
Although, gantry cranes do save up a lot of space but can take up as well if the construction location is too small. The same goes for semi-gantry cranes if the indoor space is limited. You should know that gantry cranes need space to carry out tasks even if they are not mobile.
When moving extremely heavy weights around, the crane should be free of obstacles and obstructions that might cause accidents. So, if you plan on using a gantry crane, you will first need to make space for the crane to be able to perform its tasks freely.
Do Gantry Cranes Require Maintenance?
In addition to the types, safety, and other features, gantry cranes require extensive maintenance for the right reasons. Since these machines lift and shift heavy loads on a daily basis, they are prone to wear and tear. If neglected, the components such as the hook and hydraulics can easily give up midway through lifting the loads.
This could be a dangerous situation for people on the ground and in the surrounding. This is why certain states have strict regulations that overlook the maintenance of cranes. It is the job of the operator to perform an inspection before and after operating the crane.
Plus, it is equally necessary for the operator to record the maintenance data along with other observations. This data is shared with an individual hired by the state to ensure the standards are being followed.
How To Choose The Perfect Gantry Crane?
Choosing the perfect crane when it comes to buying or renting one can be a tricky situation. Considering the variety, you are easily bound to become confused. However, the best way to prevent such a situation is by defining the purpose and determining your needs and preferences.
Renting a gantry crane is surely cheaper than buying one but still, the rents can be significant. So, you need to be smart with your decisions. While searching for the best option, you should compare the features, accessories, lifting capacity, size, maintenance, and other important factors.
Additionally, you should have an expert on your side to guide you through the process. Gantry cranes are very efficient and effective when it comes to performing heavy-weight tasks. But, things can go awfully wrong both in terms of time and money if you were to make the wrong move.
Are Gantry Cranes Difficult To Operate?
Gantry cranes are loaded with features that help the operator easily move the weight around. The only thing that makes operation slightly difficult is the safety and security aspect. The operator of a gantry crane should always be aware of their surroundings and make sure the weight of the loads does not exceed the limit.
To help the operator, there should be a team on the ground that helps the operator tackle blind spots. And since operating gantry cranes require certified and licensed operators, moving the weight around should not be much of a problem.
Conclusion
Gantry cranes have a lot to offer. But, at the end of the day, it comes down to the purpose and your demands. To make it easier for yourself, keep the tips mentioned above in mind and consult multiple crane rentals VA. This will help you pick the right option and negotiate a relatively better price whether you want to rent the crane or buy for long term usage.