Entertainment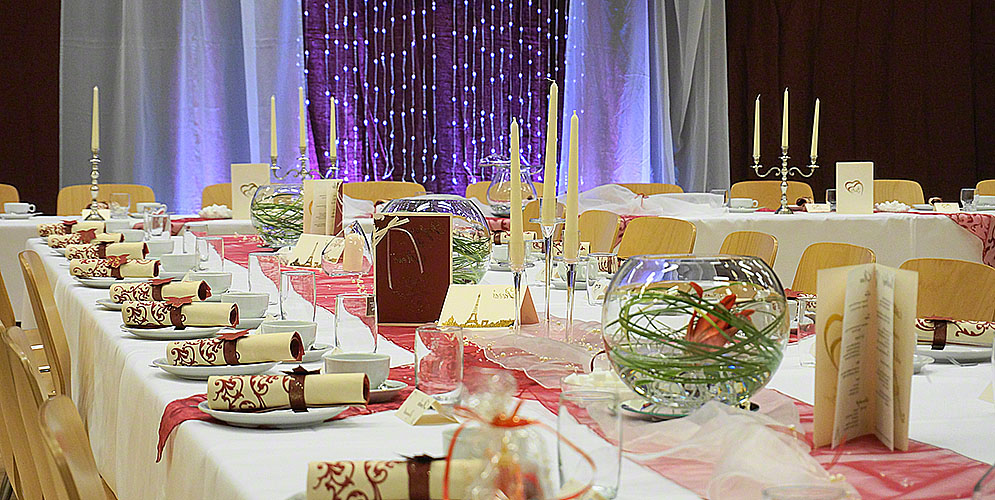 11 Key Elements Of A Successful Event
Events are not only about executing a meeting with various random people, showcasing a product or service, or celebrating and calling it a day. If you want your event to stand out and be remembered by peers in the future, then you need a plan, event rentals, a good team, and the knowledge shared below.
Understanding The Goal Of The Event
The goal of an event is something that is kept in mind throughout the planning and execution, but it can easily slip through the cracks and it can become a secondary priority. You need to set a primary goal for your event, otherwise, it will not be beneficial for the guests, audience, or even you.
Whether your goal is to make your product or service popular, or you want people to know about your business or maybe you want bigger corporations to invest in your idea; you can't forget about it in the larger scheme of things.
Make Mini-Goals To Reach The End Objective
Clarity of goals is very important in event management. Once you know what your primary goal is, you can work towards it by making smaller, more manageable goals, to reach the final milestone. Breaking down your goal into manageable chunks and tasks makes it very easy to execute and you can reach your goal in this way.
Know Your Audience
It's very important that you attract your core audience to your event and what it has to offer. This tactic makes the event more intriguing in the eyes of people and it's more likely that people will attend and take something useful away from the event.
For this, you need to make your event look interesting to the people around you. This is done by smart advertisement, the inclusion of incentives for attending the event, and more perks to convince people to come and have a look at your event. This tip is a major lifesaver for many event managers and business owners.
The Timing Is Crucial
This tip might not sound very helpful, but it's going to ensure that you have a maximum number of guests attending your event. The timing of the event is super important to decide. You want to choose a time when all of your guests, attendees, and workers are available. You don't want to host an event where no one shows up because of the odd time.
Try to think about the days of the week, holidays, and other days in which you can be sure that people will be free from all kinds of work and they can attend your event freely without any time constraints. You also want to ensure that you don't host any events during office hours because that's when people have the hardest time attending.
Venue Selection Is Important
The venue is very important because the space and the ambiance will set the entire flow of the event. The venue needs to be according to your event theme because it will add that extra bit of personalization.
Also, the venue needs to be big enough to accommodate a large number of people. Since the venue is the major chunk of the expense of an event, make sure that you choose a place to host wisely. Check with the venue if they provide party rental services, if not, hire party chair rentals Rockland NY on your own.
Have A Plan And Back-Up Plans Too
This is another tip that will save you from event disasters and meltdowns. Having a plan on how the event will take place from start to finish, is a great line of action. In this way, you won't be in a state of brain fog, figuring out how the event is going to be successfully executed.
With plans, though, there is going to be a huge possibility of shortcomings and unpleasant situations. To tackle that professionally and timely, you must have a backup plan as well. This is going to save you from unnecessary trouble and event drama.
Assign Tasks To Make Things Easier
If you're eyeing the success of an event as a business owner or event manager/leader, then the majority of the weight of responsibility is on your shoulders. This is why you need to figure out how to make this event successful without burning yourself out.
One way to do it is by assigning tasks to your co-workers, depending on their strengths and weaknesses. As a team leader, you should be able to identify the weak and strong points of your teammates. In this way, you can assign tasks to people and they can get the job done perfectly according to their expertise.
Engagement With The Attendees
Another huge thing that guests will appreciate in your event is how you engage with them. You don't want the event to be boring and monotonous. Rather, you want it to be lively and constructive and you can engage with the audience and attendees and have their perspective and view on things.
This is not only good PR, but you are building a relationship based on trust, with potential future clients. It can also make your event memorable in the eyes of the people attending because that's not something that happens in events a lot.
Select The Right Keynote Speakers
Every event has keynote speakers, which talk about their experience and vision and how they can contribute to your event. One important thing that you need to keep in mind, is the right selection of the people who will be speaking on your product or service. You want to scope out and search for the right people for this task.
You want to be able to make the speaker relate to your business and product, so it's better to choose someone from your field of expertise. This is going to make your event a lot more knowledgeable and fun for people who are a fan of a specific niche.
Get Feedback
Feedbacks are the best way to improve your mistakes and get better in the successful execution of the event. You can get feedback from the guests, the audience, and other people whose opinions, you think, will be valuable, at the end of the day. Have a specific slot, allocated for feedback, in your event.
It is usually done at the end when all of the necessary things have been over and dealt with. Taking constructive feedback is very important because businesses are always growing and making mistakes and there's room for improvement at every step.
Market The Event Right
Last but not least, you want to advertise your event strategically. What should you do if you want a lot of people with the same interests to attend your event? Well, the answer is smart advertising. Use social media to your advantage and make the event popular in a matter of minutes.
You can also email specific people personally about the event and this will attract a lot of attention to your business as well. It's all about using the tools available to you smartly.
Conclusion
Successful event management and execution will lead to a lot of benefits for your business and the people working with you. These tips will ensure that your events are always smoothly executed. Keep a team of event planners, your helpers, event party rentals Rockland NY to host any event successfully.